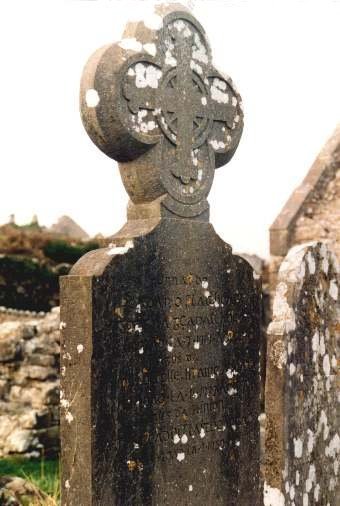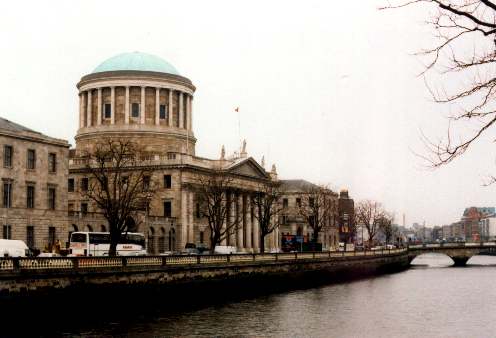 On Monday morning, 27th January, I took an Allitalia plane from Brussels to Dublin, Ireland, with a group of 30 trainees of the European Commission. After checking into the "Avalon House" hostel we went to see the Old Library at Trinity College with its famous Book of Kells in the afternoon. Later that day we made a Literary Pub Crawl through Dublin pubs with a literary history. The evening ended at Dublin's top nightclub "Lillie's Bordello".
After a reception with the Lord Mayor of Dublin on Tuesday morning we visited Dublin castle andChristchurch Cathedral. The evening was spent in a pub in Bray "The Pickled Pig" with live music and afterwards at U2's own nightclub "The Kitchen". The techno music there wasn't my taste though.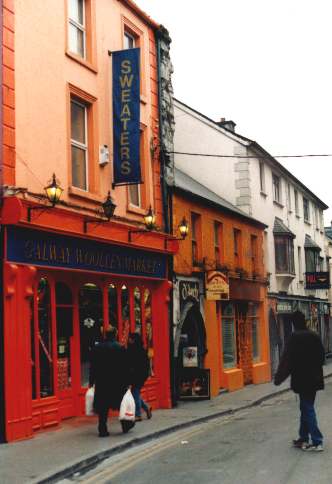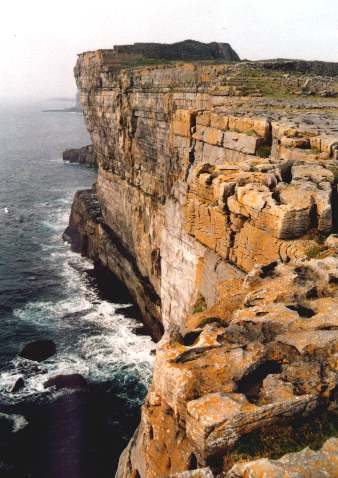 Very early on Wednesday morning we were driven by coach to the Irish west coast where we embarked on a ferry to the Aran Islands. These islands are very bare but beautiful. There are rocks and stones all over the place. We made a tour of the biggest island Inishmore with its main attraction Dun Aengus, a pre-historical stone fortress, situated on top of some impressive cliffs, with mini-busses which could be rented on the spot. Our accommodation this night was the "Great Western House" hostel in Galway.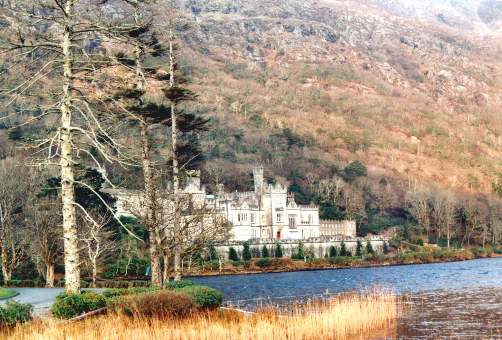 The following morning we walked around Galway's pretty town centre. Afterwards our coach took us through the beautiful wild landscape of Connemara and to romantic Kylemore Abbey. In the evening we arrived in Boyle where we went to a pub with traditional Irish music played by locals and a storyteller. It was past midnight when we hit the road again back to Dublin . Once more we spent the remainder of the night at "Avalon House".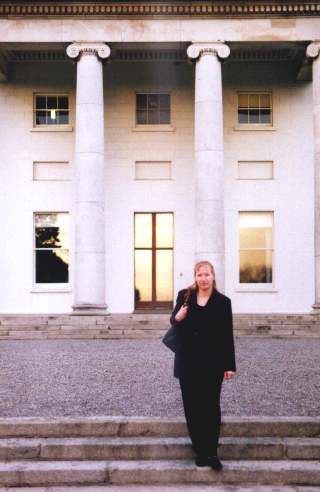 On Friday morning we went to the Irish-European Association followed by a visit to the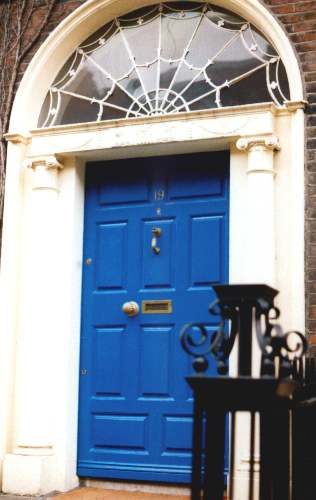 National Museum. In the afternoon we visited the residence of the Irish president, Mrs. Mary Robinson. We were actually supposed to meet her there personally but unfortunately she was prevented from coming. In the evening we went to an Italian restaurant and to the pubs "The Globe" and "Foggy Dew".
On Saturday, 1st February, at midday it was time to go home again. In spite of going to Ireland in January we didn't have any rain! Five days were really not enough time to see all of Ireland's attractions, so I'm sure I'll be back one day!