The last week of September 1996 I went to Malta for a week. We were two groups of eight people in total, and it wasn't always easy to combine interests. Nevertheless we had a good time. Our Air Malta flight on Saturday left Cologne airport at 22:05 p.m. We got to Malta after midnight and were driven to our hotel "Aparthotel Il Merill" in Sliema. The other group had already arrived earlier during the day on a Condor flight from Düsseldorf.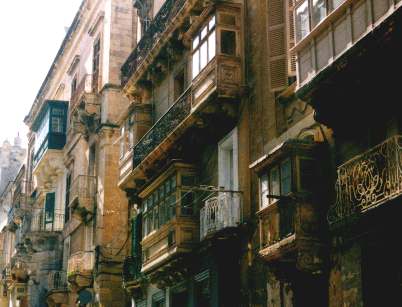 We met the next morning and made a harbour tour with "Captain Morgan" which took us once around the peninsula of Valletta. In the afternoon we went to Valletta by ferry, the "Löwenbräu" boat, just opposite of Sliema, and discovered Malta's capital, an old fortress town. On Monday, 23rd September, we took one of the Oldtimer busses from Valletta to Mdina, the "silent city",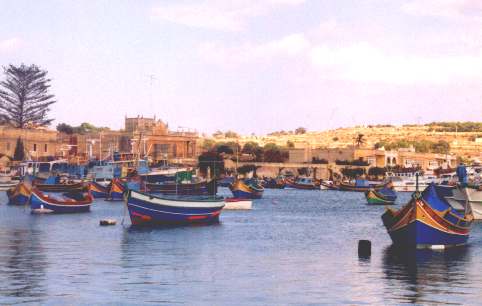 situated on a plateau with good views over the island, with an atmosphere of the Middle Ages, and Rabat where we visited St. Agatha's Catacombs. On our return trip we stopped by Mosta with Malta's biggest church.
The day afterwards we made a boat trip to the beautiful Blue Grotto. As the bus didn't go all the way, we had to take a very obscure taxi, but he even picked us up afterwards at the agreed time! We also stopped by the temple ruins of Hagar Qim and in the afternoon we went to Marsaxlokk, a little harbour town famous for its colourful fishing boats. It was very picturesque, unfortunately my camera broke.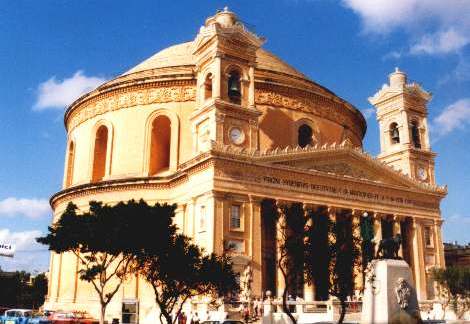 On 25th September five of us rented a car in Sliema and drove all the way to the ferry to the neighbouring island Gozo where we visited the citadel of Victoria, the stone arch Azure Window and Calypso's Cave. We relaxed a short while on the beach in Ramla Bay, took the ferry back to Malta's main island and had a car accident just before arriving at our destination! We stopped at a crossing, not so sure where to go, and a Maltese driver crashed into our back. There wasn't much damage, but nevertheless the guy got the police, and when we went to the car rental agency the next morning to report the accident, it was no problem, as it was clear that it wasn't our fault. Later that morning we went to Tarxien Temple and in the afternoon to Marsascala and St. Thomas Bay.
On our last day we went to Valletta once more where we visited the Grand Master's Palace and to Vittoriosa where we intended to visit a rock concert in the evening. For some reason that was cancelled and by that time there were no more busses back into Valletta. We managed to get a minibus taxi instead.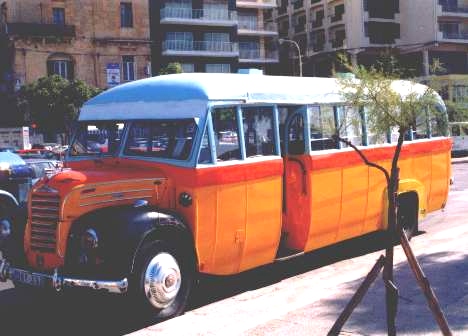 We went on to St. Julian's as we had free tickets for the "Axis" night-club and experienced some of Malta's nightlife. We got a minibus back to Sliema. Our flight back to Cologne the next day left only at 6:15 p.m., so we went to Valletta once more before saying good-bye.
As we had booked only breakfast with the hotel, we went to different local restaurants in the evenings. Some of our group also catered for themselves in the aparthotel which was really quite spacious. Once all of us went to an Indian restaurant together but we think they didn't made us the correct price as there was a lot of confusion as to how much everyone had to pay and we couldn't get separate bills. I think in the end we paid more than we should have. Getting separate bills is a big problem in Malta. Everyone should have enough cash ready, or just one person pays, or it will be a big fuss. Or you have to say in advance that you want to pay separately.